Beleidsadvies & Projectmanagement
Organisaties zijn continu in beweging. Sterker nog, vandaag de dag is het noodzakelijk voor organisaties om te blijven ontwikkelen. De toenemende digitalisering, flexibilisering, de diverse technologische innovaties en een krappe arbeidsmarkt zijn enkele voorbeelden van de vraagstukken waar men in diverse sectoren stuk voor stuk een antwoord op dient te vinden. Daarnaast staat ook de ontwikkeling van wet- en regelgeving niet stil. Het bijhouden en implementeren van alle voor uw organisatie relevante veranderingen en wet- en regelgeving kan dan ook een flinke opgave zijn!
Hoe kan MvK consultancy u helpen?
MvK Consultancy kan uw organisatie hierbij ondersteunen door de inzet van een interim beleidsadviseur of projectleider. Met een externe deskundige die is opgeleid als jurist en beleidsadviseur in de gezondheidszorg weet u zodoende zeker dat u de benodigde kennis in huis haalt om uw implementatie- en/of beleidsvraagstukken tot een goed einde te brengen!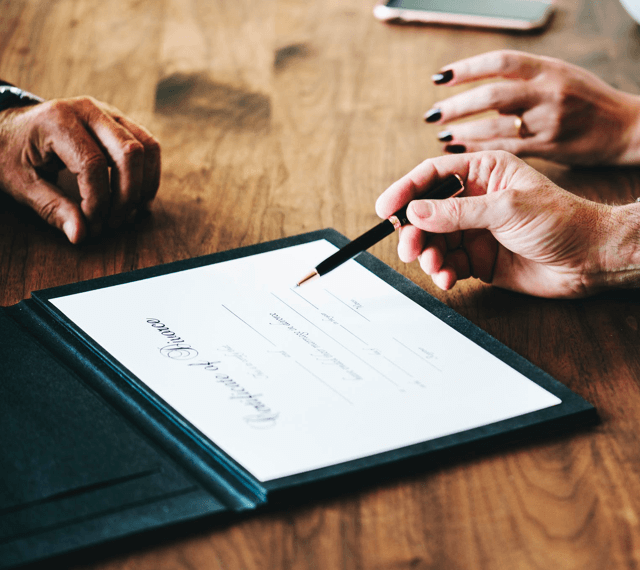 Tijdelijke ondersteuning als beleidsadviseur​
Wanneer uw organisatie te maken krijgt met veranderingen is het mogelijk dat u (tijdelijk) niet voldoende capaciteit in huis heeft om alle veranderingen daadkrachtig te kunnen oppakken. Ook een langdurig afwezige collega kan ervoor zorgen dat er zaken blijven liggen óf dat er een hogere werkdruk ontstaat bij de overige collega's.
MvK Consultancy staat in een dergelijk geval voor u klaar. Wij zorgen ervoor dat de benodigde taken worden opgepakt door de tijdelijke inzet van een extra paar (kundige) handen! Bij MvK Consultancy houden we hierbij van laagdrempeligheid én van aanpakken. Op die manier heeft u een tijdelijke ondersteuning waar uw organisatie écht iets aan heeft! 
A tot en met Z projectmanagement​
De behoefte aan extra expertise ontstaat bij organisaties veelal plotseling, bijvoorbeeld doordat men te maken krijgt met nieuwe of aangepaste wet- en regelgeving. Bij dergelijke implementatietrajecten komen er veelal flink wat taken op uw organisatie af! Het analyseren en afstemmen van de door te voeren veranderingen, het opstellen of aanpassen van beleids- en ondersteunende documenten én ervoor zorgdragen dat iedereen (zowel binnen als buiten uw organisatie) op de hoogte is van de nieuwe processen zijn hiervan enkele voorbeelden.
MvK Consultancy kan uw organisatie hierbij helpen, doordat wij de gehele implementatie van A tot Z kunnen oppakken. Doordat we ruime kennis en ervaring hebben in de gezondheidszorg zijn wij bekend met de processen én aandachtspunten binnen deze branche. Hierdoor kunnen wij zonder een lang inwerktraject snel aan de slag met uw project en nemen wij alles van A tot Z uit uw handen!
Wat anderen zeggen over MvK Consultancy
Ik heb als projectleider van het Haga Juliana Geboortecentrum heel prettig met Marjolein samengewerkt rond de verwerkersovereenkomst die aangeboden werd door een financieel administratiekantoor. Deze verwerkersovereenkomst was al door meerdere integrale geboortezorgorganisaties bekeken (en ondertekend), Marjolein wist er cruciale AVGpunten uit te halen die we mede op basis van haar adviezen goed hebben kunnen uitonderhandelen.
Msc Jeanette van Capelleveen
Directeur - Haga Juliana geboorteCentrum
Ik heb Marjolein leren kennen tijdens onze gezamenlijke periode bij Kraamzorg Rotterdam. Marjolein is een enthousiaste deskundige die met passie haar doelen nastreeft. Ze is zeer leergierig en betrouwbaar, en weet op een natuurlijke manier contact te maken met alle lagen van de organisatie. Met haar achtergrond als gezondheidswetenschapper en jurist was een rol binnen HR een nieuwe stap, maar dit heeft zij op een bewonderenswaardige manier opgepakt. Haar oprechte interesse in mensen maakt haar een hele fijne collega. Marjolein is een kameleon en een uitstekende aanwinst voor ieder team
Daniëlle Heindijk
Projectleider - Cohaesie Zorg B.V.
Vraag vrijblijvend informatie op!
Bent u benieuwd wat MvK consultancy op het gebied van beleid en projectmanagement voor uw organisatie kan betekenen? Aarzel dan niet en neem vrijblijvend contact op! Wij helpen u graag verder.
Email: info@marjoleinvankooij.nl